#Our People
March 02, 2021
Resignation of a member of the Company's Board of Directors
Abu Dhabi, UAE - 2 March 2021: Referring to the above mentioned subject, kindly be informed that Mr. Mansour Mohamed Al Mulla has resigned from his position as a Director in the Board of Directors & the Board Sub-Committees of the Company effective from 28th February 2021 and Mr. Khalifa Abdulla Khamis Al Romaithi has been appointed as a replacement. Such appointment will be presented to the shareholders at the first subsequent General Assembly for confirmation as per the applicable Laws.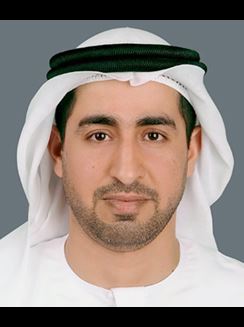 Khalifa Abdulla Al Romaithi

Khalifa Al Romaithi is an Executive Director leading the UAE Diversified Assets sector at Mubadala Investment Company. In his role, Khalifa is responsible for a number of UAE real estate, infrastructure and financial assets, such as First Abu Dhabi Bank, Al Maryah Island and ADGM Square.
Mr. Al Romaithi has 18 years of experience representing Mubadala's interest for a number of its companies, which include Director & member of the Investment committee of Gulf Energy Maritime (GEM) PJSC (UAE) and other UAE listed companies.
Khalifa holds a bachelor's degree in Business Administration with a major in Finance from the University of Portland, United States.