Aldar Boosts Emiratisation Efforts through MoU with Ministry of Human Resources and Emiratisation
Aldar commits to recruiting over 50 UAE nationals during 2021 as part of the company's ongoing commitment to supporting Emirati talent.
Aldar among first private sector companies to participate in the UAE's 2021 Emiratisation initiatives.
Abu Dhabi – UAE, 13 April 2021: Aldar Properties ("Aldar") has signed an agreement with the Ministry of Human Resources and Emiratisation (MoHRE) to train and offer opportunities to 10 young UAE nationals during 2021 – a commitment that is in line with the company's priorities around the development of Emirati talent and supporting the UAE national objectives. In total, Aldar will be recruiting over 50 UAE nationals throughout 2021.
The Memorandum of Understanding (MoU) was signed during a virtual meeting attended by top representatives from both Aldar and MoHRE. As one of the first agreements to be signed this year, Aldar is among the first private sector companies to officially participate in the UAE government's 2021 Emiratisation initiatives.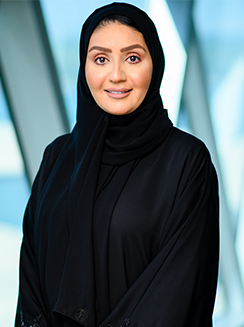 Bayan Hassan Al Hosani, Executive Director - People, Culture and Performance at Aldar, said: "Empowering the professional development of our local talent and equipping them with the skills to thrive is essential for the sustainable growth of our business and that of our nation. At Aldar, we have a clear strategy and commitment to attract UAE nationals and support their progression up the organisation through a culture of inclusion, growth and empowerment. We are keen to enable them to navigate the world of tomorrow and tackle the opportunities it presents, and by signing this MoU with the Ministry of Human Resources and Emiratisation, we are excited to continue this throughout 2021 and beyond."
Aldar has had a long-standing commitment to empowering Emirati talent, going beyond requirements set by the UAE's Tawteen programme. This commitment has seen a rise in the number of UAE nationals employed by Aldar, with Emiratis currently representing around 30% of Aldar's workforce, up from 27% in 2019. This talent is distributed across the entire company, with UAE Nationals working in fields such as sustainability, development, operations, investment, retail, sales and hospitality. Additionally, UAE Nationals represent 31% of middle and senior management at Aldar. ESG is a core pillar for Aldar, with the company placing an emphasis on inclusion and diversity. Over 38 nationalities are represented throughout Aldar's workforce, which is made up of 32% female and 68% male employees. Additionally, 23% of Aldar's workforce is under the age of 35, demonstrating that Aldar has become the employer of choice for people starting their career in the real estate sector. Alongside Aldar's recruitment process, the employment of Emiratis has been supported by Aldar's ongoing learning and development programmes, which provide career development opportunities to young talent across the UAE.