Aldar Announces Finalists Of "Manassah 2.0" Retail Entrepreneurship Programme
Initiative developed to enable further innovation in Abu Dhabi's retail sector

12 finalists selected from 260 entries, including six tech start-ups and six traditional retail concepts

Winners will receive incentives worth up to AED 1 million
Abu Dhabi – UAE, 27 June 2021: Aldar Properties ('Aldar') has announced that it has selected twelve finalists for the second edition of its Manassah entrepreneurship programme – a six-month incubator aimed at nurturing talent and advancing retail concepts in the GCC. The latest edition received 260 entries from UAE, GCC and international start-ups; more than double the number of entries received in Manassah 1.0. Manassah was created in line with Aldar's innovation strategy and aims to develop entrepreneurial talent and concepts. Held in partnership with startAD, the Abu Dhabi-based accelerator, powered by Tamkeen and anchored at NYU Abu Dhabi (NYUAD), the programme offers finalists a range of opportunities to develop their concepts and build up the skills needed to successfully operate and scale their start-ups.Training and mentorship are being provided by top local and global entrepreneurship, retail, and tech experts. Financial contributions worth up to AED 1 million will be awarded to the winners of Manassah 2.0, which will be selected from the twelve finalists:
Tech start-ups:
• iModah: A platform developed in the UAE that uses AI to analyse customer and product data to generate personalised clothing recommendations.
• Footprints: An AI-based marketing platform from Romania that uses behavioural profiling to anticipate consumers' next moves and improve customer experience.
• DesignHubz: UAE based platform that enhances ecommerce websites, apps and online stores by using augmented reality that allows users to try on clothes virtually.
• Venuex: Based in the UK, Venuex is a platform that brings brick-and-mortar stores online and digitises the shopping experience.
• I Hear You: A UAE founded mobile application that uses a sign language keyboard and 3D character animations to translate text and audio to sign language and vice-versa.
• Situm: A Spanish provider of high precision indoor positioning technology that overcomes limitations of existing indoor navigation systems.
Retail concepts:
• Jackie's Kitchen: An American retail concept dedicated to serving authentic Southern American-style food in an urban chic location.
• Padel Box: Founded in the UAE, Padel Box is sport concept facilitating padel tennis, an exciting game that combines squash and tennis.
• A Block: UAE founded coffee shop that actively welcomes pet owners to bring their animals with them.
• Therapie: A new UAE developed lifestyle concept space focused on providing a holistic healing platform and counselling services for the community.
• Bound No. 82: UAE founded store that offers a collection of high-quality home decor pieces that have been made using traditional techniques and sustainable materials.
• Playcation: A UK founded concept with dedicated space for 6–17-year-olds that fosters social interaction and teamwork through game-based learning.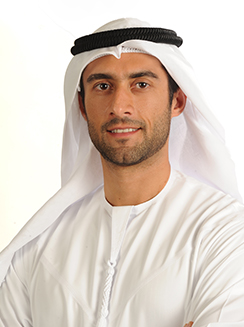 Saoud Khoory, Chief Retail Officer, Aldar Investment, said: "The sheer number and quality of applications for the second cycle of our Manassah programme highlights the vast entrepreneurial talent on our doorstep and inspires hope that the region can unearth more billion-dollar start-ups.
"We have a particularly strong cohort of finalists in Manassah 2.0 and each of them will have the opportunity to play an active role in driving the future of the UAE's retail industry. We are proud to continue enabling innovation within the retail sector by investing in concepts that can redefine the customer journey as well as customer experience."
Managing Director of startAD, and Vice Provost for Entrepreneurship at NYUAD Ramesh Jagannathan, said: "The retail landscape has shifted globally and consumer behaviour is aligning strongly with sustainability, green solutions and home-grown innovation. In two short years, the retail market in the GCC is estimated to grow to USD 308 Billion and Manassah presents a massive opportunity for innovators to lead this change. Manassah has demonstrated phenomenal gender inclusivity with over 70% of the concepts being founded by female entrepreneurs and 35% having an Emirati founder. These startups will redefine the future of retail and as startAD, we remain committed to driving this innovation from Abu Dhabi to the world."
The twelve finalists were selected from a shortlist of 16 traditional retail and retail tech start-ups, all of which provide concepts and solutions that are in demand within the retail space. The shortlist was made up of 14 nationalities, with 70% of their founders being female entrepreneurs. In addition to the 12 finalists, Aldar is also reviewing the remaining four start-ups to assess whether different iterations of the concepts could be taken further. These include Miva, El Botik, Tart Art and Ateliers Celine. Aldar is committed to fostering innovation, in line with the UAE's National Innovation Strategy. The company has developed a framework to drive forward innovative practices, with focus on three strategic areas: corporate innovation, incubation programmes for startups in complimentary sectors, and investment in new tech-enabled businesses. The idea for Manassah was first submitted as part of Aldar's Ibtikar challenge, an internal innovation programme which encourages employees to take an active role in Aldar's future growth and direction.