2022 Sustainability Highlights
AED
7.6BN
Recirculated to the local economy
400 +
Suppliers trained on sustainability
1ST
Sustainable-living focused community launched in Abu Dhabi
AED
42MN
Invested in impactful programmes
36%
Growth in total Group workforce
42%
Emiratisation rate in corporate workforce
NET ZERO
Launched plan with 2030 and 2050 targets
AED
25MN
Additional amount invested in energy retrofit projects
Aldar Sustainability
Report
In this report we share the story of our commitment, approach and progress as we move forward together to create a better, more sustainable future for our Group, our stakeholders, the real estate sector as a whole and the wider world.
File Size 21MB
Download Sustainability Report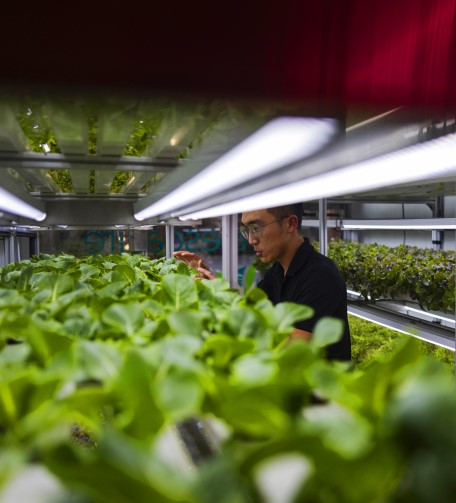 Over the course of 2022, we made systematic changes to enhance the quality of our data and our risk management and governance processes, which laid the foundations for the launch of our multi-decade Net Zero Plan at the start of 2023. Our ambitious decarbonisation plan demonstrates Aldar's commitment to supporting the UAE Net Zero by 2050 Strategic Initiative and to being a leader on climate action in the region.